Mrs B supported us with 1 ticket

Mrs B supported us with 1 ticket

Mr M supported us with 3 tickets

Mr D supported us with 3 tickets

Mr A supported us with 2 tickets

Miss G supported us with 2 tickets
---
2d 15h 24m

11 December 2021
---
Winner! Mr M (IVYBRIDGE)

Won £25.00!

Winner! Ms H (SANDBACH)

Won 3 extra tickets!

Winner! Mx B (OKEHAMPTON)

Won 3 extra tickets!

Winner! Mr P (SOUTH BRENT)

Won 3 extra tickets!

Winner! Mx A (NEWTON ABBOT)

Won 3 extra tickets!

Winner! Miss R (Dartmouth)

Won 3 extra tickets!

Winner! Mrs C (PLYMOUTH)

Won 3 extra tickets!

Winner! Mr H (Plymouth)

Won 3 extra tickets!

Winner! Mr W (TOTNES)

Won 3 extra tickets!

Winner! Mr S (PLYMOUTH)

Won 3 extra tickets!

Winner! Mrs P (PLYMOUTH)

Won 3 extra tickets!

Winner! Mr W (DAWLISH)

Won 3 extra tickets!

Winner! Mrs J (BRAUNTON)

Won 3 extra tickets!

Winner! Mrs J (BRAUNTON)

Won 3 extra tickets!

Winner! Ms C (Plymouth)

Won 3 extra tickets!

Winner! Mrs E (TORQUAY)

Won 3 extra tickets!

Winner! Mr H (Dagenham)

Won 3 extra tickets!
About us
SBCLT The Green Barn and The Green
Introduction to the SBCLT Palstone Lane Development
South Brent Community Land Trust (SBCLT) registered as a Community Interest Company (CIC) in 2014, since then SBCLT has worked closely with Dartmoor National Park Authority (DNPA) and South Hams District Council (SDHC) to find the most appropriate, sensitive and environmentally friendly solution to the affordable housing problem in our community.
Working in partnership with SHDC to develop the scheme, in November 2019 the application was passed unanimously as an "exemplary development".
A community finding a solution for community needs.
We will be breaking ground in the first half of 2020 for 17 dwellings, 12 genuinely affordable and 5 open market homes built around a common green space with a community building, a resource for the residents and the broader Parish community.
The Green Barn and The Green Project
The site design concept is that of a traditional Farmstead cluster with buildings surrounding a central area. The Barn and Green make up a large part of the self-build aspect for the 12 CLT families, although the wider community will be invited to assist the build and landscaping, as can be managed appropriately, with opportunities to learn about the process.
The Green Barn, a contemporary take on the Devon Long Barn, will be a multi-functional space with rental space for small businesses in the Parish; a function room to cater for meetings, recreational and educational activities; and a shared workshop/store for the residents. It is designed to be as environmentally sustainable as possible, built on rammed car tyre foundations with straw bale walls, solar PV, battery storage and an EV charge point.
Business Rooms
The 2016 Parish Plan specified the need for the provision of facilities to allow residents to work close to where they live in South Brent. One third section of The Green Barn will offer a small number of affordable rooms with wi-fi, for rented workspace, for local residents. The larger room in the plans,
already has interest from a local business person to rent on a long-term basis. The two smaller office spaces will likely be made available as hot desk style, ad hoc room hire, which was a popular option at community consultation; a unique resource for the village, with residents stating they would use the facility.
Education/Exhibition/Studio & Function Room
• Given the CLT's core ethic of sustainability, it is hoped that The Green Barn will serve as a hub for climate and sustainability focused community groups and an education & exhibition space for those wishing to learn and promote environmentally sustainable futures and green
technology.
• With the sustainable homes built around The Green, landscaped with pond, fruit trees, wildlife meadow, bugs and bees, the Green Barn will be the ideal venue to offer tours and learning experiences to schools and community groups.
• The Green Barn will be a bookable room to hire for meetings, events, workshops, rehearsals, education visits, recreation activities etc. South Brent has a thriving community with many social, creative and sustainability groups and this space would provide an ideal base for some
of their activities.
• The Green Barn will provide community space/workshop room 4.7 x 6m size with a kitchenette and accessible WC facilities.
Residents' Share Shed
• The community workshop and cycle park in The Green Barn will serve as shared storage for the residents. It will include a tool library or share shed element, whereby
residents can pool lesser used garden and household tools, so that everyone does not have to
own and store a lawnmower for example. A workbench with vice for use will be in the store
shed.
• The storage section roof space has potential for the inclusion of a purpose built bat habitat, which we hope to arrange.

The Green
The development will be built around a communal green space within which, we aim to create a play
space for families and an area for informal social gathering. Surrounding planting will consist of fruit/nut
trees, a pond and wildflower meadow; an integrated landscape designed to enhance biodiversity.
The play space will develop from natural earth banks incorporating a slide, pipe tunnels and a willow den/shelter. A bug hotel, which the younger members can help to build, will encourage safe habitat for beneficial insects and provide and educational tool for younger visitors.
Within the South Brent Parish Plan is a desire that "developments incorporate land and space for wildlife, including natural pond features, bird and bat boxes". With the inclusion of the SuDS and swale features, and a Devon Bank surrounding the whole site, it is the intended that the The Green will provide a haven for nature, as well as a resource for locals and visitors to learn about the natural
environment.
We need your help so we can fund make this a real community asset.
Thank you for your support and good luck!
Yours sincerely,
Mr Rob Hawkins
South Brent CLT
Help us share our cause on social media
How the lottery works
That's right, unlike many other lotteries, our lottery tickets are only £1 per week.
50% to your chosen cause and 10% to other causes in South Hams and West Devon.
Match all 6 numbers and you win the JACKPOT!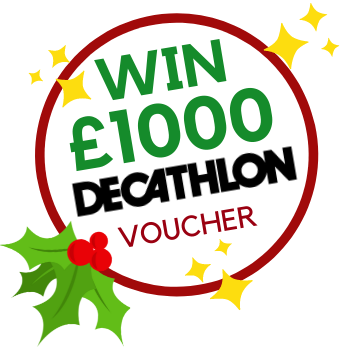 'Tis The Season To Make A Difference Today - PLAY
Choose to make a real difference to the community for £1 a week through the lottery. Your support also gives you chances at weekly cash prizes, PLUS, be in the draw on the 1st of January 2022 for your chance to WIN a £1,000 DECATHLON voucher to spend on 70+ sports, nutrition & body care products!